"He sings and plays guitar"
He sings and plays guitar, at pubs, weddings, parties, shopping centres and schools, within about a 50 mile radius from Towcester.
Playing songs from the 1960s, 70s, 80s and 90s, plus some comedy, Irish and originals, Craig is a varied and entertaining album collection.
Some musical influences include:
Queen, the Beatles, David Bowie, Youngbloods, Traffic, Steamhammer, The Bonzo Dog Band, The Armpit Jugband, The Famous Jug Band, Wizz Jones, Kevin Ayers, Kevin Coyne, Syd Barrett, Nick Drake, Mick Softley, Mike Oldfield, Lyn Dobson, Andy Breckman, Matt Armour.
Gigs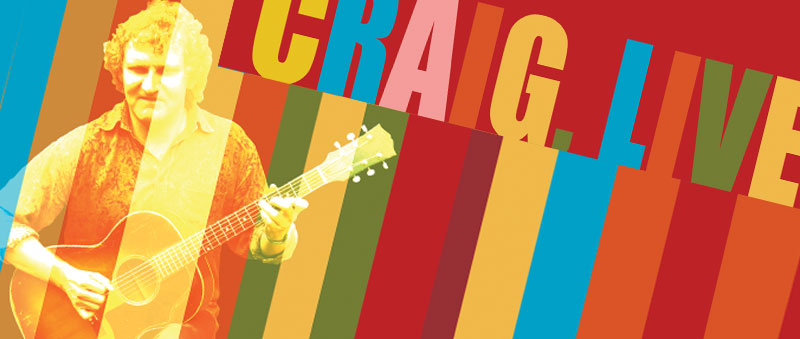 Gig Dates
News
Guitars, Pickups and Sound
Currently having a pickup attached to the pickguard of a Gibson L30: this is an old blues guitar from 1940 with a Dommenget pickup, so it should sound pretty good, especially for fingerpicking blues or ragtime, but it should also be quite versatile on a small scale. The view of many is that the sound from the awesome Takamine TAN 10c with the Cool Tube pickup is about the best electro acoustic for live rock and pop and who am I to disagree? In fact, who am I?

More Chirity Stuff
Once again, I have fallen in with some charity thing. It's organised by Steve and the cyclists who support our music nights at Tiffield, so it's good to keep the karmic balance by playing music for their charity. To be honest it's the music and the travel that really appeal to me, so the fundraising is secondary; nethertheless, contribute if you can. This year it's over on the Isle of Man in June, playing some solo, as well as some of our spontaneous song jams with The Tiffield Thunderbolts.

"Um, you need to provide some links to the charity and to The Tiffield Thunderbolts......yes, I know......"
Open Mic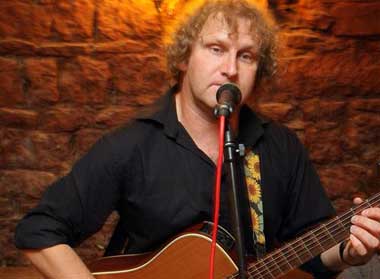 My Open Mic Nights are at:

1) The George, High Street North, Tiffield, Northants. NN12 8AD
on the third Wednesday of each month.
Turn up, plug in, crack on.

2) The New Inn, Silver Street, Abthorpe, Northants. NN12 8QR
on the second Sunday of each month, from about 3:30 until we feel it's time to leave.
Amplify it or play it acoustically.

Check the Gigs Tab to find out the dates!